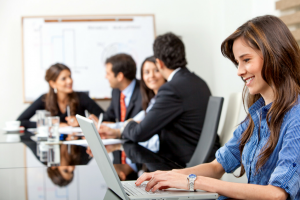 Our Clients & Employers
We have helped a variety of businesses and non-profit organizations increase their market share and raise their brand awareness.
Please contact us today to learn more.
Health Care & Medical
CarePlus, Inc., Consierge Medicine
Cleveland Shoulder Institute,
Reuben Gobezie, MD
Cleveland Spine Specialists,
Bradon Raudenbush, MD
Enlighten Aesthetic of Cleveland,
Vlad Kim, MD
InnerLink
Network Radiology,
Michael Paley, MD
NorthShore Eye Care,
John Costin, MD
NorthShore Primary Care,
Rebecca Ware, MD
Ohio Hand Center,
Scott Zimmer, MD
Premier Physicians
STERIS
Summa Health System
Holistic Wellness
ASTARA Addiction Recovery
Center for Integrative Psychiatry & Wellness
Healthy Integration
Heights Wellness Center
Indigo Connection
Integrative Health Management
Insight Learning & Wellness Center
Janel Volk Hubbard, Clinical Counselor
Optimal Health Connections
Start Moving Fitness
Stein Wellness Centers
WHOGANow
Publishing and Events
Tribune-Review Publishing
The Cleveland Jewish Publication Company
Expositions, Inc.
Government and Education
City of Reading, Ohio
Gross Schechter Day School
Intercommunity Cable Regulatory Commission
Ohio University College of Communication
Ohio University College of Business
Financial Services
Consumer Products
Ameritech Cellular
Applebees
Bow Wow Gifts, LLC
Coinstar
Flight Options
GE Lighting
Kichler Lighting
Kendall Motor Oil
McDonald's Restaurants
Lone Star Steakhouse and Saloon
Siematic Kitchens
Smuckers
Nestle
Tri Vantage (formerly Astrup)
Waterlox Coatings Company
Non-Profit Organizations
Alzheimer's Association Cleveland Area Chapter
ALS Association
American Cancer Society
American Holistic Medical Association
Chagrin River Watershed Partners
Cleveland Film Society
Attractions and Entertainment
Ballet in Cleveland
BeeAroundTown.com
Cleveland Botanical Garden
Cleveland Home & Garden Show
Cleveland Kidsfest
ICRC Community TV
Kings Island Amusement Park
Live Nation (formerly Belkin Productions)
New Line Cinema
Rogers & Cowan
Taste of Cleveland
Professional Products and Services (B to B)
AFC Consulting
Factivity
Findaway World
Forging Industry Association
LSR Consultants
Grainger.com
Midwest Realty Advisors
Selker Leadership
Rockwell Automation
Timken