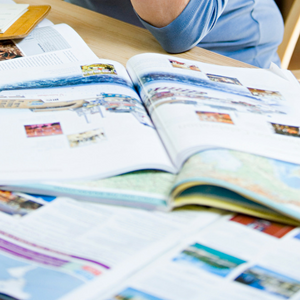 Appearance is Everything
Look as Professional As You Are
Every company or organization needs printed literature. These printed pieces should do a careful and well though-out job of presenting your products and services. From business cards and letterhead to banners, newsletters and sales support pieces — we have developed and produced it all. We also have relationships with very fast and reasonably priced promotional product companies. Normal growth means your literature and promotional needs will be ever-changing. Let us help you anticipate your current and future needs to avoid untended literature. Each item in your print library should have a rationale. Let us help curate yours.
Our Top-Rated Services
You're busy running your business. We understand.
That's why we have a wide range of helpful services
to take the load off your shoulders.